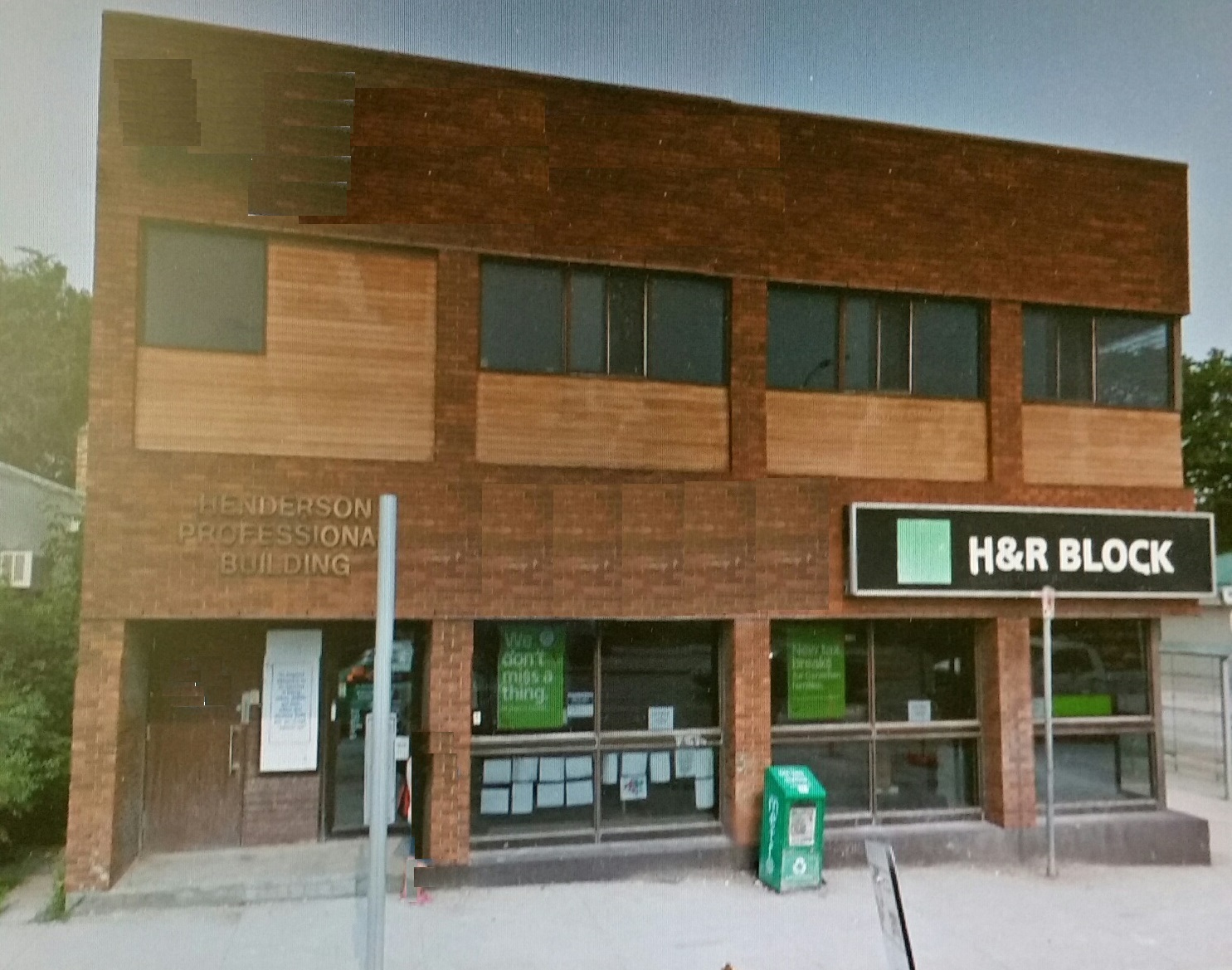 232 Henderson Hwy Main Floor Unit #2
$1,913/month
Listing Type:

For Lease

Building Size

1913 sqft

Possession Type

Immediate

Property Type:

Office

Parking

1 at Rear off Lane

Lease term

5 Years

Contact

Graeme Rowswell: 204-957-1834

Zoning

C2
Property Description
AREA: Approximately 1,913  Sq. Ft.
ZONING: C2
LEASE TERM: 5 Years
POSSESSION: Immediate
RENTAL: $12.00 per sq. ft. per anum net or $1,913.00 per month net, plus (GST).
REQUIRED DEPOSIT: 3 months base rent to be applied towards the first and last months rental plus one months damage deposit.
ADDITIONAL COSTS: Estimated at $5.28 per sq. ft. or $841.72 per month. Utilities not included in additional costs as these are separately billed at 64% of main floor costs. Utilities 3.35 per sq.ft. Or $534.00 per month, all bases on 2016 Costs and 2017 Taxes. 
TENANT'S RESPONSIBILITIES: Rent. Hydro. Heat. Water. Janitor service & waste disposal. Pro rata share of grounds maintenance & snow removal. Pro-rata share of all realty taxes. Normal maintenance & repair. Pro-rata share of Building insurance & extended coverage Lighting replacement. Management & Supervisory Fee.
LANDLORD'S RESPONSIBILITIES: Structural Repairs – roof deck, exterior walls (excluding glass), floor (excluding floor covering), and building foundation.
FEATURES: Former chiropractor's office consisting of 4 large offices, 2 smaller offices, storage & reception area.
PARKING: One at rear off lane.